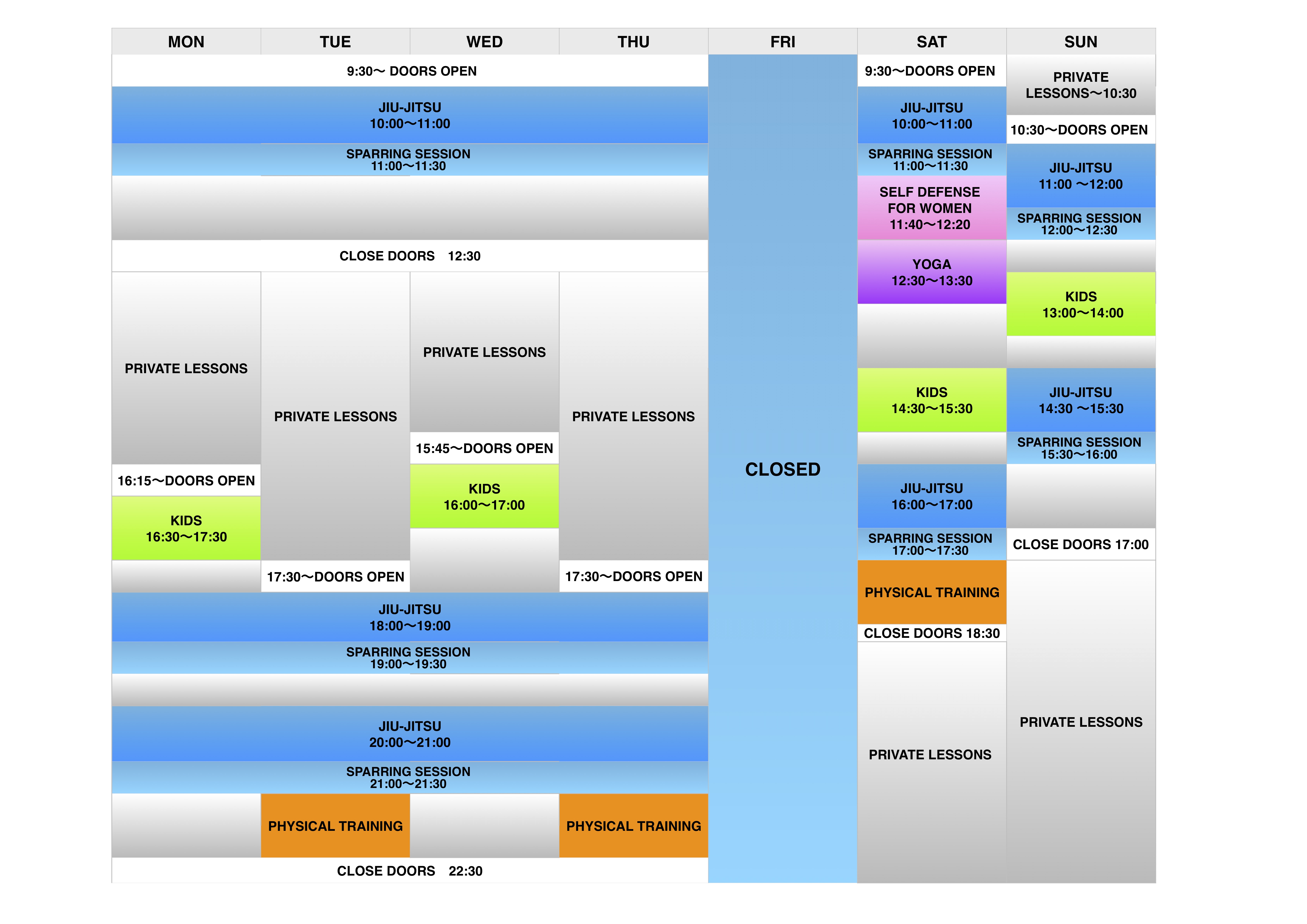 ATTENTION: Visitors coming to train from abroad, please contact us before coming. There are some days in the month that only members are allowed to train.
BUSINESS HOURS
Weekdays 9:30-12:30 , 17:30-22:30
Saturday 9:30-18:30
Sunday 10:30-17:30
Telephone contact only during business hours
HOLIDAYS
We are closed on Friday.
We are open on all national Holidays.